Baby Monkey In Diaper Rides On Back Of Its Tiger Cub Friend, And The Adorable Footage Goes Viral
Ban Jin the four-month-old macaque and September the three-month-old tiger cub were born at the same time at the Hengshui Wildlife Park in northern China's Hebei Province.
They were doing everything together and the bond between them became stronger and stronger.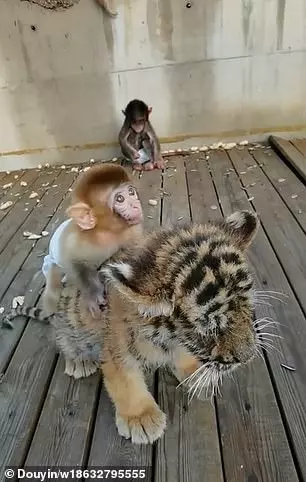 The baby monkey in diaper adored riding on his best friend's back. And the tiger is not against. S tehy can enjoy their time perfectly without disturbig anyone else.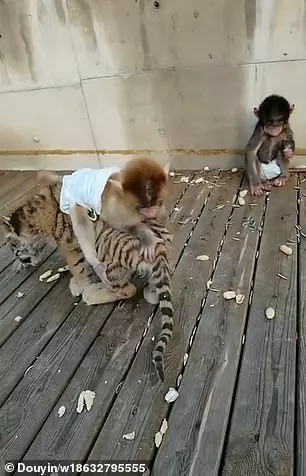 The funny riding moments were captured by the camera and you coul enjoy the scene down below.